In lighter news, I've just finished off a group of 3 Reaver Jetbikes (including a heat lance) for my slowly growing Dark Eldar army.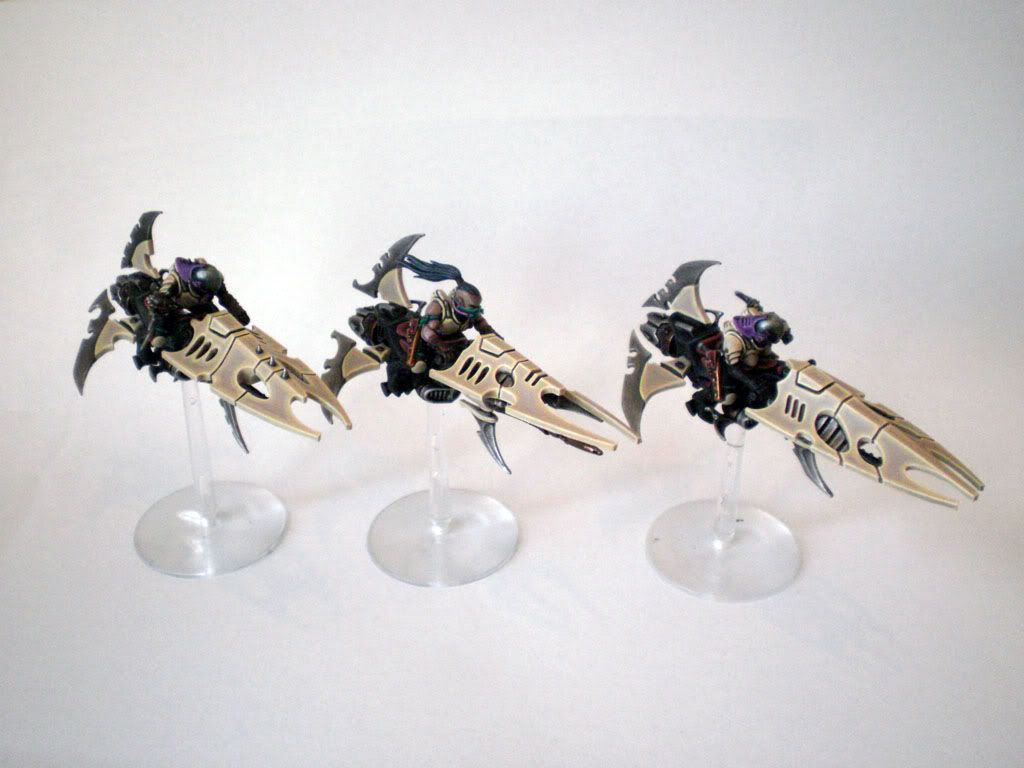 I'm sorry for the terrible photos (that's what happens when you use a cheap camera and have bad lighting) but hopefully they're enough to give you an idea of how the bikes came up.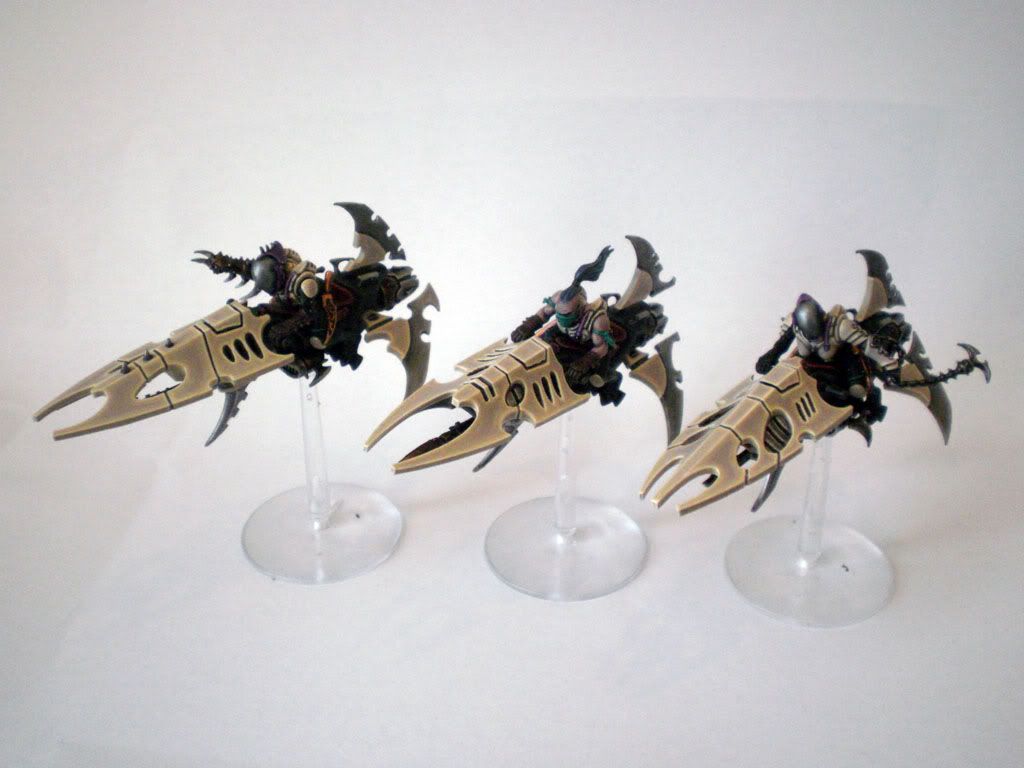 Next up is some Hellions.